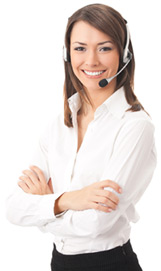 Call Customer Service
877-723-7823
8AM - 5PM CST. Mon - Fri
FAQ's
Do I have to pay to register as a Candidate?
Absolutely not! We don't charge for registration. The free membership allows you to post your profile and search for jobs. We are supported by companies that use the site.
How do I search for jobs and narrow the list?
Once you have posted your profile you could just sit back and let prospective employers look for you. But your best bet is to take an active approach in looking for the position you want.
The Advance Search allows you to refine the search by any or all of the following: keywords, job type, specialty, location and company. Once you have narrowed the criteria, click on "Search" button. The list is dynamically generated from the job database. The search is not case sensitive.
How do I apply to a job?
Here are some tips on applying to a job. Search for a job and view the job detail by clicking on the facility name on the Job list page.
At the bottom of the page is an option to Apply Online. If you are already logged-in, simply click "Apply Online" and your contact information will auto-fill the reply form. Make any changes if you wish and click "Send Profile". That's it! It's done.
Or if you have not joined yet, you can apply for the job by selecting the "Apply Online" option and complete the form.
You should come to a screen that confirms your application. You will also receive confirmation via email. If your submission is unsuccessful you will get an error message. The error should be self-explanatory, followed by possible reasons for the failure.
When applying to a job, your profile is emailed to the employer or recruiter. They should contact you directly.
I've applied to jobs but haven't heard back -- how can I contact a company?
Our member companies have complete control over their job postings and the way they choose to contact candidates. While we strongly encourage companies to reply to all applications, not all companies choose to do so.
Just as we ensure the privacy of candidates, we also respect the privacy of our member companies by allowing them control over their contact information.
Some companies may choose not to include additional contact information on the job detail page. If so you may only apply for the job via our "Apply Online" system.
How do I inactivate my profile and remove myself from the database?
Before you inactivate your profile, you should consider making it confidential. Why? You may want to consider new employment opportunities, and keeping your membership active allows you to quickly apply to jobs of interest.
If you are concerned about your current employer viewing your profile, you can change your privacy setting. Select the "Keep Confidential" as the personal info status. Interested employers will only be able to contact you through the online form. The results will be sent to you via email.
If, however, you are positive that you want to inactivate your profile simply click on "Inactivate" from the Control Panel. This will remove you from the online database. You can reactivate your profile at anytime.
I have registered in the wrong section. How can I change it?
If you have registered in the wrong section you must contact us to correct the mistake. In other words if you accidentally Registered as a Physician and you're an Allied Health Professional, you'll need to contact us to make the change.
I can't find the answer to my question - what now?
Write to us by completing the Contact Us form. We'll include your question here for the benefit of others. Thank you!
You can also call us at 877-723-7823 for immediate assistance. Our office hours are M-F, 8-5 central time.