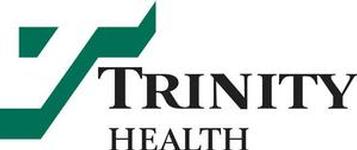 Trinity Health, this region's leading integrated care system, is recognized as one of the most advanced health care facilities in the upper Midwest serving northwest/central North Dakota and Eastern Montana. Trinity Health hosts a 251-bed tertiary care hospital, Level II Trauma Center, Critical Care Helicopter Ambulance, Da Vinci Robotics, Open Heart Program, State-of-the-Art Cancer Center and a 220+ multi-specialty hospital-employed provider network. Trinity provides the autonomy to build your practice as you desire without the stress of administrative responsibilities.
Technology is important to Trinity Health and is evident by consistently being named as Healthcare's "Most Wired". As a tertiary care center for a service area of nearly 200,000, Trinity must stay on top of the latest in technological advances to provide the best care possible. Providers frequently report having access to more advanced technology then they expected at a hospital of Trinity's size.
Whether it is caring for patients, nursing home residents or their families and friends, our mission depends entirely on finding and developing talented, dedicated people. The spirit of more than 2,800 employees permeates Trinity Health and gives us a unique character. They make us what we are today - a dynamic, progressive healthcare system dedicated to helping people live longer, healthier lives.